i-Prostate project
Participants:

Juan Rodriguez Soler
Jose Maria Sabater-Navarro
Jose Luis Ruiz-Cerda
Prostate cancer (cancer that forms in tissues of the prostate, a gland in the male reproductive system found below the bladder and in front of the rectum is the most common non-cutaneous cancer in men. The widespread cancer control and functional outcomes may vary among surgeons.
Preoperatively, the process of planning RP is based on local stage and precisely defines the location and size of disease within the prostate. Digital rectal exam- ination is currently the most common modality used at La Fe Hospital of Valencia to define the local extent. However, despite advanced techniques, such as magnetic resonance tomography, colour duplex transrectal ultra- sound or cholin positron emission tomography/computed tomography, there is no technology that can accurately map prostate cancer within the gland.
iProstate is the name of the application that was created to render the 3D representation of the prostate and the location and extent of the tumour within it. iProstate makes use of a wide database of patient reports and four different mathematical predictive models to perform this task.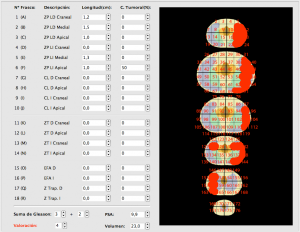 iProstate is divided into four modules:
Database.
Training.
Test.
Statistics.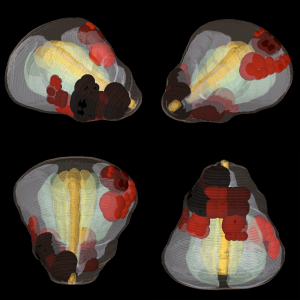 iProstate is already in the development stage. To generate the models, only 277 patient reports have been used, when it would be necessary to include many more. Currently more patient reports are being collected, and soon better predictive models will be obtained.